Sofia Rubio
Realtor® / Client Care Manager
A little about me...
Born and raised in Ventura County, Sofia Rubio was inspired to pursue a career in real estate in the place she loves and calls home. She began her career as an executive assistant where she excelled in building relationships throughout the community and applying herself to continuously learn as well as gain the necessary skills to best serve that community. She strives to provide the best service to her clients by using her knowledge of the local market along with her positive attitude to assist at the highest level of professionalism. She continues to thrive being part of a strong and growing real estate team.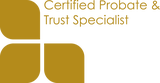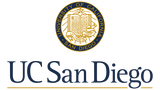 Client Success

"Chris Chin was wonderful to work with always pleasant and responsive so many pieces of the pie in navigating mobile home purchase in CA from my home NYS."

"If you're looking for someone to help you buy or sell a house, look no further. Chris helped me sell my childhood home and not only was he professional and responsive, but I was happy with the deal he negotiated on my behalf. He was on top of things and helped ease my stress during a difficult time. Chris is a great broker and I'd recommend him to anyone looking for a broker in Ventura County."

"I can't say enough good things about Chris. Our Westlake Village home was for sale due to our not so amicable divorce, which made Chris's job more difficult as he had to communicate with us separately. Throughout the whole sales process, Chris provided excellent advice and guidance, as well as thorough, prompt communication by phone and email. When it came time to negotiate with prospective buyers
…
Read More
, he was always looking out for our best interest. He took the time necessary to make sure we understood all considerations before moving forward. I am very thankful that Chris was there to provide us with his depth of knowledge, experience, and professionalism. It made all the difference in the outcome of our sale. Absolutely a pleasure to have worked with him."
Read Less

"Chris is so friendly and truly cares about his clients and community I love working with him!!"

"We really enjoyed working with Chris to buy our first home. He is very professional, was always responsive and available to help explain things along the way. Especially in this crazy market! We would definitely work with him again. Thanks for everything! We are so grateful. Lili & Jason"

"Chris Chin was not only our realtor but fast became a friend. There were never any feelings of pressure but instead a genuine concern to understand our desires and the commensurate efforts to find a home that fit them. That took some months to achieve, but once a home was found, I truly believe it was only Chris's expertise, knowledge of the business, concern for us, and wise counsel in much of
…
Read More
the crucial decision making process involved, that allowed us to be the owners of the home we were looking for. For that I will ever be grateful."
Read Less

"Chris Is an amazing broker. We had the opportunity to co-list a property with him. Very professional and friendly."

"I am a pastor, and for nearly 40 years my wife and I have rented various homes to raise our family as well as to serve as our parsonage. At age 65 I was put into a position to relocate. We wanted to explore the possibility of purchasing a home for our future years, and to continue to use as our parsonage for the fellowship. Our needs were quite unique, and would require someone with unique tale
…
Read More
nts to assist us. We reached out to Chris Chin at Seaside Realty, Inc. Chris assisted us from our initial inquiry through the entire process concluding with the purchase of our home (and parsonage). I felt that we had a friend by our side through the whole process. Chris was there with solid information and sound counsel throughout. We could not have asked for a better advocate. He represented our needs and wants superbly. Words fail to express our satisfaction. If anyone asks me for a real estate agent in the days ahead, I will heartily recommend Chris."
Read Less

"Recently bought a house in Ventura, and Chris was awesome throughout the entire process!"

"Chris was the agent my wife and I used to purchase our first condominium about seven years ago. We were so impressed with his integrity, attention to detail, and his professional and warm manner we reached out to him when we were prepared to purchase a new home this past year. Chris helped us navigate through the process of selling the condo and purchasing a home at the same time. Chris is knowled
…
Read More
geable, level headed, prompt, and always watching out for his customer's best interests. I highly recommend working with Chris and know if we ever have need of a realtor in the future, we will definitely go with him again."
Read Less