A little about me...
Born and raised in Ventura County, Sofia Rubio was inspired to pursue a career in real estate in the place she loves and calls home. She began her career as an executive assistant where she excelled in building relationships throughout the community and applying herself to continuously learn as well as gain the necessary skills to best serve that community. She strives to provide the best service to her clients by using her knowledge of the local market along with her positive attitude to assist at the highest level of professionalism. She continues to thrive being part of a strong and growing real estate team.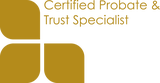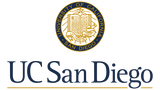 Client Success

"We really enjoyed working with Chris to buy our first home. He is very professional, was always responsive and available to help explain things along the way. Especially in this crazy market! We would definitely work with him again. Thanks for everything! We are so grateful. Lili & Jason"

"Chris Chin was not only our realtor but fast became a friend. There were never any feelings of pressure but instead a genuine concern to understand our desires and the commensurate efforts to find a home that fit them. That took some months to achieve, but once a home was found, I truly believe it was only Chris's expertise, knowledge of the business, concern for us, and wise counsel in much of
…
Read More
the crucial decision making process involved, that allowed us to be the owners of the home we were looking for. For that I will ever be grateful."
Read Less

"Chris Is an amazing broker. We had the opportunity to co-list a property with him. Very professional and friendly."

"I am a pastor, and for nearly 40 years my wife and I have rented various homes to raise our family as well as to serve as our parsonage. At age 65 I was put into a position to relocate. We wanted to explore the possibility of purchasing a home for our future years, and to continue to use as our parsonage for the fellowship. Our needs were quite unique, and would require someone with unique tale
…
Read More
nts to assist us. We reached out to Chris Chin at Seaside Realty, Inc. Chris assisted us from our initial inquiry through the entire process concluding with the purchase of our home (and parsonage). I felt that we had a friend by our side through the whole process. Chris was there with solid information and sound counsel throughout. We could not have asked for a better advocate. He represented our needs and wants superbly. Words fail to express our satisfaction. If anyone asks me for a real estate agent in the days ahead, I will heartily recommend Chris."
Read Less

"Recently bought a house in Ventura, and Chris was awesome throughout the entire process!"

"Chris was the agent my wife and I used to purchase our first condominium about seven years ago. We were so impressed with his integrity, attention to detail, and his professional and warm manner we reached out to him when we were prepared to purchase a new home this past year. Chris helped us navigate through the process of selling the condo and purchasing a home at the same time. Chris is knowled
…
Read More
geable, level headed, prompt, and always watching out for his customer's best interests. I highly recommend working with Chris and know if we ever have need of a realtor in the future, we will definitely go with him again."
Read Less

"Chis is an absolute outstanding agent. His negotiation and communication skills are second to none.  Chris will make sure that you do what you need to do to win.  He prioritizes his client relationships over the transactions which is one of the many reasons he's been so successful. Chris makes sure your offer is competitive to avoid wasting your time or missed opportunities.  He communicates reg
…
Read More
ularly with the other agent to get insights that can often be overlooked by other realtors. After winning the bid, Chris stays on top of the seller and yourself to ensure a smooth and flawless close. He will make sure you know what you need to do, he knows what your lender needs to do, and he will hound the seller to ensure the house is in tip-top condition before it is passed on to you.  His service is phenomenal."
Read Less

"Here's why we loved working with Chris: 1) He's a local who has deep insight into the area, the neighborhoods and the nuances of available houses. 2) He patiently escorted us through the process of finding and buying an amazing home, removing stress as we went. 3) He's professional, responsive and has the right team in place with a range of expertise so that inevitable changing circumstances are
…
Read More
easily navigable. We honestly couldn't be more happy with the outcome. We love our house and got a great deal. Thanks Chris!"
Read Less

"Chris is a professional, proficient and friendly realtor to work with. Whether the homeowner is the buyer or seller, Chris always has their best interest front and center. He makes the termite inspection, fumigation and/or repair work smooth and easy for his clients. Bandit Exterminating always enjoys working with Chris and Seaside Reality."

"The whole team at Seaside Realty are top notch and always demonstrative the utmost professionalism. On top of that, they are true market experts and are able to provide in depth analysis of properties so you know that you're making the best financial decision for you and your family. We highly recommend them if you're looking to buy or sell in the Ventura area!"