Christopher Chin
Principal Broker & Realtor®
A little about me...
With an entrepreneurial spirit, I decided to embark on my real estate journey in 2010 with a passion to educate buyers and sellers, simplifying the details and intricacies of the often complicated real estate process.
I created Seaside Realty with one goal in mind: to represent buyers and sellers in the home purchase and sales process as if it were my own deal.
With an ever-changing real estate market, I am able to represent buyers and sellers with confidence by embracing technology and staying current with micro and macro trends that affect the Ventura and surrounding real estate markets. Additionally, I come from a family immersed in real estate - my father, a successful real estate broker and my brother, a seasoned commercial real estate developer - who both give me a well-rounded perspective of the many aspects of real estate.
I'm a Ventura resident who enjoys the unmatched weather and outdoor lifestyle with my wife, our four sons, and Italian Mastiff.
I'm a UCSD Econ graduate, a Real Estate Broker, and a Mortgage Licensee.
Charitable Contributions include: Waves for Water, Joni and Friends, World Vision, Compassion International, and Laundry Love.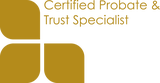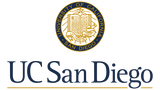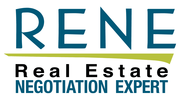 Client Success
"Chris was very easy to work with and let me make my decisions without interfering unless I asked for his advice or opinion. He team is responsive and informative of the deadlines dates in the escrow process. I used his referrals for mortgage lender and home inspector and was very pleased. I would highly recommend Chris and his team to anyone looking to buy a home."
"Chris was an amazing realtor we used to find the property for my brother. He was very knowledgeable, punctual and answered any concerns we had. Chris made the whole process of finding our home simple. Thank you Chris for your hard work. We look forward to work with you in the future and would recommend anyone to you without hesitation Thank you again"
"I can't begin to say how greatful I am that Chris handled the heartbreaking selling of my late father's and my childhood home. He anticipated our needs and took over the overwhelming task of clearing it. Excellent communication skills, handled difficult negotiations and gave excellent advice."
"Really enjoyed working with Chris. Always responded quickly..Helped in all selling aspects..The sell went smoothly and quickly.. I felt totally confident with his abilities to get my house sold."
"As far as Chirs Chin is concern, there's not a betiter agent / broker I could have had to handle our real estate transactions. Mr Chin took his time to explain what he expected the end results to be upon the completion of the selling of our Condo. The skillful selling techniques utilized by Mr Chin resulted in way more than what was expected. We were well informed on each step of the selling p
…
Read More
rocess and he was always available to respond to our questions. Thank you again Mr Chin for a job well done."
Read Less