A little about me...
An ultimate professional with nearly a decade of real estate experience, Johnny has earned an outstanding reputation for providing superior service based on respect, honesty, and commitment to his clients. His highly personalized approach to each unique client is one of the many reasons Johnny maintains a loyal client base.
Highly motivated and knowledgeable, Johnny is well versed in numerous real estate strategies. His experience in rehabbing properties makes him an authority when helping design his client's new homes; as a manager of multiple investment properties, he brings an advantage to his clients interested in investment deals; and as a homeowner and family man, he understands the value of finding the perfect "dream home" for his clients.
In addition to his expertise in real estate and strategic investments, Johnny has a dynamic background in international human rights and has worked with The United Nations and US Agency for International Development in Sri Lanka, Afghanistan, and Liberia. In his free time he enjoys international travel, architecture, surfing, and working outdoors. He lives in Ventura with his wife and two daughters.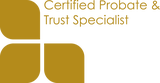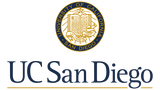 Client Success
"Johnny exceeded all our expectations and truly helped us find the home of our dreams. We were challenging clients and luckily Johnny was up to the challenge. Moving from Hawaii meant that we could not visit every single home we wanted, but after spending a few days with Johnny we knew that he understood us and we trusted him in large part to be our eyes on the market. He helped us manage our em
…
Read More
otions and expectations, and helped us purchase the home that we will now live in forever. We wholeheartedly recommend Johnny to anyone looking for their own new home, and give him our highest endorsement."
Read Less
"Johnny was a tremendous partner and helped us navigate the unique and varied offerings of Ojai and Ventura. He has vast knowledge of the areas, their professional and natural offerings, and is both savvy and down to earth. We could not have imagined looking in and learning more about this beautiful part of the world without a guide like him. He walked us patiently through a wide range of options a
…
Read More
nd introduced us to neighborhoods we would not have found on our own. Towards the end of our looking and when we finally put an offer on our home of choice we felt like he was as emotionally invested (both enthusiastic and proceeding with care) towards the outcome as we were. We could not recommend him more highly. A local who knows the ins and outs and can also speak to the pragmatics. Superb."
Read Less
"Johnny Park and his team helped us sell three single family residential properties rapidly and for at or near full asking price. His extensive connections, client portfolio and good working relationships with other agents made the process move quickly and smoothly, so that we could in turn close on a large purchase. Johnny is adaptable, creative, professional and maintains positive relationships.
…
Read More
I would definitely recommend him to others."
Read Less
"Johnny helped us find and purchase a home in Ojai. He knew a ton about the local market and directed us to a pocket listing, so we could land the house before it even hit the market. He has a non-aggressive style and doesn't try to sell you on a house that isn't right for you."
"I would highly recommend Johnny for any of your real estate needs. He listens very well, is confident and direct when needed, and is someone you can trust. He's a straight shooter and without his knowledge of the local market we would not have found our dream home. From the first phone call with Johnny you will realize he can be trusted and value his professionalism."