A little about me...
Jordan is a full-service real estate expert who strives to provide the absolute best customer service possible. Born and raised in Ventura, Jordan has created a wide variety of personal connections which allows him to strategically market both buyers and sellers at a high level. Jordan's high energy and enthusiasm have made him a stand out in his career. Jordan would love to help guide you on your real estate journey, he serves the greater Ventura County area including Ventura, Oxnard, Camarillo, Santa Paula, Ojai and more!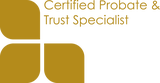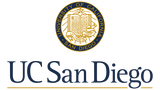 Client Success

"My husband and I recently had the pleasure of working with Jordan and Elliot to purchase our dream home in Fillmore. From the moment we met them at one of their listings, we knew that they were the team we wanted to work with. Jordan and Elliot were extremely knowledgeable about the local market and were able to answer all of our questions promptly and professionally. Throughout the entire buying
…
Read More
process, Jordan and Elliot made sure that we were informed and comfortable with every decision we made. They were always available to answer our calls and emails, and they went above and beyond to make sure that everything went smoothly. We couldn't be happier with the amazing experience they gave us, and we would highly recommend them to anyone looking to buy or sell a home. Thank you, Jordan and Elliot, for all of your hard work and dedication!"
Read Less

"I cannot recommend Jordan and Elliot enough! They were absolutely phenomenal in helping my wife and I purchase our dream home. From start to finish, they made the process so easy and enjoyable. They were always available to answer any questions we had and were incredibly knowledgeable about the market and the neighborhoods we were interested in. They truly cared about finding us the perfect home
…
Read More
and worked tirelessly to make sure we were happy with our decision. Overall, we had an amazing experience working with Jordan and Elliot and we couldn't be happier with our new home. If you're looking for a real estate team who is professional and knowledgeable then look no further than Jordan and Elliot! 5 stars all around!"
Read Less

"I recently had the pleasure of working with realtors Elliot and Jordan, and I cannot express enough how impressed I am with their exceptional service and unwavering dedication throughout my first home buying experience. From the very beginning to the final closing, they were an invaluable asset in finding my perfect home and guiding me seamlessly through the entire buying process. As a first-time
…
Read More
home buyer, I had many questions and uncertainties. However, Elliot and Jordan's expertise and professionalism immediately put me at ease. They took the time to thoroughly understand my preferences, requirements, and budget, ensuring that the properties they presented aligned with my needs. Their knowledge of the local market was truly remarkable, and their keen eye for detail allowed them to identify potential opportunities that matched my criteria perfectly. One aspect that stood out to me was their exceptional responsiveness. Whenever I had a question or concern, Elliot and Jordan were just a phone call or email away, providing prompt and thorough answers. Their accessibility and willingness to address even the smallest inquiries made me feel valued as a client and emphasized their commitment to ensuring a smooth and stress-free process. Throughout the entire journey, Elliot and Jordan demonstrated unwavering support. They patiently walked me through each step, explaining complex concepts in a way that was easy to understand. From negotiating offers to coordinating inspections and paperwork, they displayed a level of professionalism and attention to detail that surpassed my expectations. I wholeheartedly recommend Elliot and Jordan to anyone in need of real estate services. Their commitment to client satisfaction, extensive knowledge of the market, and exceptional professionalism set them apart from the rest. Thanks to their expertise and support, my first home buying experience was not only successful but also enjoyable. I am grateful for their guidance and would eagerly work with them again in the future. If you are searching for realtors who will prioritize your needs, make the buying process effortless, and deliver outstanding results, look no further than Elliot and Jordan. They are the epitome of excellence in the real estate industry, and I confidently recommend their services to anyone in search of their perfect home."
Read Less

"Jordan and Elliot are exceptional real estate agents who truly go above and beyond for their clients. They are incredibly thorough in their approach, ensuring that every detail is attended to and every question is answered. They are also extremely trustworthy, responsive, and hardworking, which made the entire process of selling my house a breeze. In fact, I was blown away by how quickly they wer
…
Read More
e able to sell my house - it almost happened too fast! Jordan and Elliot's expertise, knowledge of the market, and dedication to their clients are truly unmatched. I would highly recommend them to anyone looking to buy or sell a property"
Read Less

"Jordan and Elliot are hands-down the best real estate agents I've ever worked with! They recently sold my house for a staggering $31,000 over asking price in less than a week. Their strategic marketing plan allowed us to get 7 offers in one week. Their knowledge, professionalism, and dedication is truly unmatched. Throughout the entire process, they were always available to take my calls and answe
…
Read More
r any questions that I had. I would highly recommend using Jordan and Elliot for any of your real estate needs. They truly exceeded my expectations and made the entire process stress-free and enjoyable. Give these guys a call!!"
Read Less

"Where do I even begin with these guys?! Jordan and Elliot are outstanding real estate agents and even better people. They helped my wife and I purchase a very popular home and they negotiated to help us beat out tons of other offers. They were very responsive, always on time, and followed through on their promises. I can not recommend these guys enough. If you're looking to buy or sell real estate
…
Read More
you need to call them!"
Read Less

"If I could give 10 stars I would! These guys made it happen for my wife and I, when we needed it most. While our initial offer got beat for a higher one, they stayed on top of the listing saw it fell out of its original escrow and made sure we had another offer in, asap, getting us money for closing costs and more!! Couldn't be happier. 10/10 recommend"

"Farris and Lee what amazing young men!! These two put my home on the market and worked hard to get my home sold. What makes Farris and Lee stand apart from most realtors is that where one might be unable, the other is able. These two working as a team equals fast and effective hassle. My family and I highly recommend Farris and Lee to get your buying or selling needs met."

"Jordan and Elliot are a dynamic duo!! They are hard working, honest and dependable. As a first time home buyer I was very nervous going into it but they guided me every step of the way. They are strategic advisors who care deeply about their clients and will take the time to understand your needs and look out for your best interest in the home buying process. Their combined knowledge of Ventura p
…
Read More
aired with their amazing reputation in the industry is a huge competitive advantage in this housing market. Could not possibly recommend them more!"
Read Less

"Jordan and Elliot are the best agents in town. They are super friendly and are very knowledgeable on the market. The amount of resources they have is second to none, truly incredible!! They have a full team that answers all of your questions and guides you very smoothly throughout the entire process. I highly recommend calling the Farris and Lee Group for any of your real estate needs."